5 Star Discos
Professional Wedding, Party And Corporate DJ
Good evening, I'm Graham from 5 Star Discos. Welcome to our profile page.
5 Star Discos has been a needadisco.com member since 2014 and we are delighted to have earned a DJmark Diamond Award underlining our commitment to great customer service.
Please read on to find out how we can help you have an unforgettable party...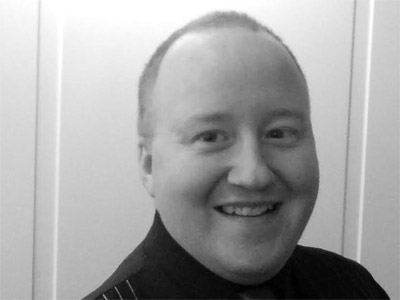 Introducing 5 Star Discos
4.9 out of 5 rating from 24 reviews
Your event is as unique as you - ensure you have the quality, detail and 5 Star service you deserve.

I have spent the past 10 years working as a professional DJ and musician, performing at hundreds of weddings, birthdays, proms, engagement parties, party nights, corporate functions, plus much more. In that time I have performed at a wide range of venues across the length and breadth of the country, including famous golf courses, castles, estates, stadiums and even museums.

My experience as a musician/performer has given me a great insight into not just reading a crowd but entertaining them. In that time span I have went from running a small operation into being one of the most respected and sought after DJs in the business, offering a high-end bespoke entertainment service, hence the name 5 Star Discos.

My business is centered on customer service and quality. My goal is every client's complete satisfaction.
5 Star Discos is a Solo Operator
This means that Graham Moore will be your DJ
Why not give them a call? 0141 641 3112 07921 069258
Meet The 5 Star Discos DJs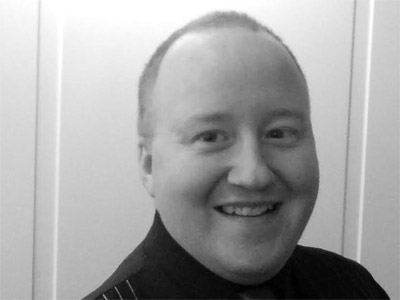 DJ Graham
Professional Wedding, Party and Corporate DJ offering a bespoke service.
More Info...
General Services Offered by 5 Star Discos
Event Types
Adult Birthdays
Anniversaries / Reunions
Charity Fundraisers
Children's Parties
Corporate Events
Christmas Parties
Engagements
Funeral Wakes
New Year's Eve
Pubs & Bars
School Discos
Sports/Social Events
Weddings

Venue Types
Community Halls
Conference Venues
Historic Buildings
Hotels
Leisure Venues
Marquees
Outdoor Events
Private Homes
Pubs & Bars
Schools
Sports & Social Clubs
Theatres / Arenas

Age Groups
Tots 0-6 years
Children 7-12
Teens 13-16
Young Adults 17-21
Adults over 21
Areas Covered by 5 Star Discos
As you can see, 5 Star Discos travels extensively around the region from their base in Glasgow and may be willing to travel further afield for a special event.
Get FREE Quotes Now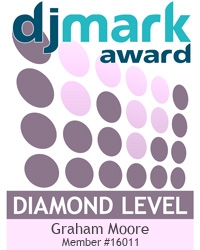 Customer Reviews & Feedback
Overall average scores for each attribute provided by verified clients of 5 Star Discos over the past 5 years
Why 5 years?
| | | | |
| --- | --- | --- | --- |
| | Audio Quality | 5 out of 5 | |
| | Lighting Quality | 5 out of 5 | |
| | Presentation of Equipment and DJ | 5 out of 5 | |
| | Music Choices | 5 out of 5 | |
| | Handling of Requests | 5 out of 5 | |
| | Microphone Use / Audience Interaction | 5 out of 5 | |
| | Would Recommend to Others for Similar Events | 100% | |
| | Value for Money | | |
Latest feedback comment for 5 Star Discos


"Graham looked the part & sounded the part. Friendly, inviting and just a general quality DJ. If you are looking for professionalism with an approachable touch, look no further."
Read detailed feedback for 5 Star Discos
Venues Played
Would you like your suppliers to be familiar with your venue? Here's a list of places that 5 Star Discos has played at recently:
5 Star Discos Photo Library
Please note that needadisco.com has no editorial control over these images which are stored on flickr.com. If you have any concerns about what you see below, for example potential copyright infringement or unsuitable content, you should take this up with 5 Star Discos directly using the contact section, or else you may alert flickr.com directly quoting "set number 72157640605417975".
Like what you see?
Get FREE quotes from 5 Star Discos and other suppliers in your area! Just supply a few basic details...