The Specialist Wedding DJ
High Quality Video DJ & Photography Included
Good morning, I'm Nik from The Specialist Wedding DJ. Welcome to our profile page.
The Specialist Wedding DJ has been a needadisco.com member since 2011 and we are delighted to have earned a DJmark Diamond Award underlining our commitment to great customer service.
Please read on to find out how we can help you have an unforgettable party...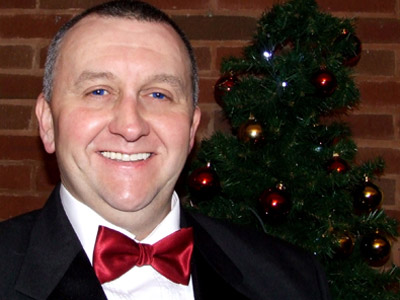 Introducing The Specialist Wedding DJ
4.7 out of 5 rating from 77 reviews
We do things a little differently; we listen to what you want. As a professional specialist wedding DJ with over 25 years' experience, Nik can bring his expertise to your reception but will never forget that it's the most important day of your lives.

Give your guests the quality they deserve. From a small minimalist setup to a full-on mobile club PA and lighting. We also include free professional photography with every disco booked.
The Specialist Wedding DJ operates as a Multi-Op
This means that Nik Andrews or one of their regular DJs may attend your event
Why not give them a call? 01902 563266 07905 329351
Meet The The Specialist Wedding DJ DJs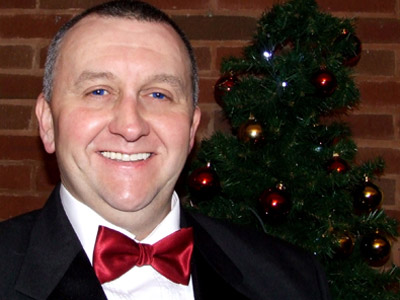 Nik Andrews
A very experienced high quality Wedding DJ & Photographer
More Info...
Helen Andrews
Professional female DJ & Photographer.
More Info...
General Services Offered by The Specialist Wedding DJ
Event Types
Adult Birthdays
Anniversaries / Reunions
Charity Fundraisers
Children's Parties
Corporate Events
Christmas Parties
Engagements
Funeral Wakes
New Year's Eve
Pubs & Bars
School Discos
Sports/Social Events
Weddings

Venue Types
Community Halls
Conference Venues
Historic Buildings
Hotels
Leisure Venues
Marquees
Outdoor Events
Private Homes
Pubs & Bars
Schools
Sports & Social Clubs
Theatres / Arenas

Age Groups
Tots 0-6 years
Children 7-12
Teens 13-16
Young Adults 17-21
Adults over 21
Areas Covered by The Specialist Wedding DJ
As you can see, The Specialist Wedding DJ covers a large part of the country and may be willing to travel further afield for a special event.
Get FREE Quotes Now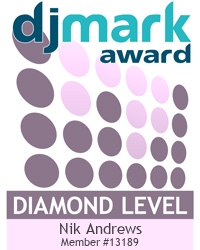 Customer Reviews & Feedback
Overall average scores for each attribute provided by verified clients of The Specialist Wedding DJ over the past 5 years
Why 5 years?
| | | | |
| --- | --- | --- | --- |
| | Audio Quality | 4.5 out of 5 | |
| | Lighting Quality | 4.5 out of 5 | |
| | Presentation of Equipment and DJ | 4 out of 5 | |
| | Music Choices | 5 out of 5 | |
| | Handling of Requests | 4.5 out of 5 | |
| | Microphone Use / Audience Interaction | 4 out of 5 | |
| | Would Recommend to Others for Similar Events | 100% | |
| | Value for Money | | |
Latest feedback comment for The Specialist Wedding DJ


"Helen arrived early to set up, very pleasent, took the time to interact with the guests, as she is a professional photographer too, she told all of our guests off in a joking way, stopping the music and saying "excuse me, I'm this way, and you are all dancing that way, I cant take photos of you side on like that" that got everyone facing the correct way, Helen had a large TV with her playing videos of dances such as macarena and dj casper cha cha slide so the guests could all dance along to it. She also played a slideshow of some of the images of the guests throughout the night, thesw photos were more natural as guests didn't know she was taking them. Helen travelled from Wolverhampton to Leicester for the party, through floods to be there and not let her guests down, she was that good, my wife's uncle runs a social club and asked for her card to be put up behind the bar as a few weeks earlier a dj was asked to leave after only an hour. Thank you Helen for making my wife's 50th birthday so memorable, and capturing special memories especially the limo arriving and the cake, the photos were amazing."
Read detailed feedback for The Specialist Wedding DJ
Venues Played
Would you like your suppliers to be familiar with your venue? Here's a list of places that The Specialist Wedding DJ has played at recently:
The Specialist Wedding DJ Photo Library
Please note that needadisco.com has no editorial control over these images which are stored on flickr.com. If you have any concerns about what you see below, for example potential copyright infringement or unsuitable content, you should take this up with The Specialist Wedding DJ directly using the contact section, or else you may alert flickr.com directly quoting "set number 72157632994340643".
Like what you see?
Get FREE quotes from The Specialist Wedding DJ and other suppliers in your area! Just supply a few basic details...