Pipers in Edinburgh
The best local Pipers suppliers near you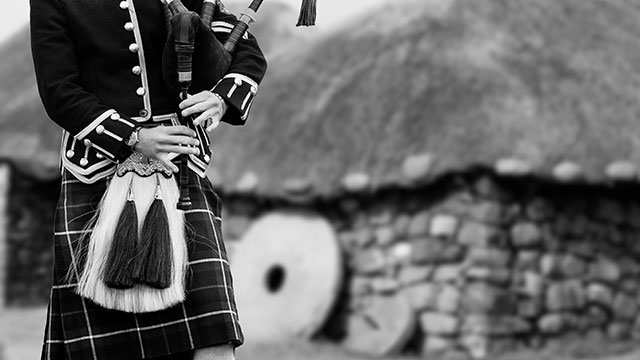 Experienced pipers for weddings, parties and celebrations
Nothing stirs the emotions like a piper at a wedding, funeral or other special life event. Far more versatile than you might initially think, a traditionally-dressed bagpipe player can interject at various points during a ceremony or celebration - for example, leading in the bride and groom to the reception, announcing the cutting of the cake, piping the happy couple out to their honeymoon carriage...

As well as traditional musical pieces played on the pipes, a lot of today's bagpipe players also have a contemporary repertoire which may surprise some of your younger guests!

By booking a bagpiper for your celebration, you are guaranteed to add a degree of class to the proceedings - you can almost picture the social media pictures and comments!
We have suppliers available across the country at all budget levels, from cheap-and-cheerful through to highly attentive, experienced operators for important events