Tiztik Mobile Disco
A Professional Service At An Affordable Price
Welcome to the profile page for Tiztik Mobile Disco.
Tiztik Mobile Disco has been a needadisco.com member since 2014 and we are delighted to have earned a DJmark Gold Award underlining our commitment to great customer service.
Please read on to find out how we can help you have an unforgettable party...
Introducing Tiztik Mobile Disco
4.7 out of 5 rating from 39 reviews
Hi, I am Tim Bilton and I live in Salisbury. I have been a semi-professional DJ since 1974. I love playing music for people's pleasure and entertainment.Remember when the DJ played requests and introduced the records? Well that's what I do, that's what makes me good for weddings and parties.I love playing a wide variety of music from pop to punk, reggae to rock and believe that there should be some slow tracks as well. I have well over 11,000 tracks from the 50s to the present day and of may genres, on CD.All my sound equipment is less than 3 years old and is of professional quality, it's not a young lad turning up in a car with a laptop and a small PA system, it is a real disco. I have a 2600 watt PA system, that's plenty of noise for venues up to 200 people. I have a quality lightshow, including a variety of LED projection lights, lasers, fog machine and sound to light.Set up time is about 45 minutes and breakdown time is a little as 30 minutes, so you not hanging about before or after an event.
Tiztik Mobile Disco is a Solo Operator with non-performing staff
This means that Tim Bilton will be your DJ
Why not give them a call? 01722 331259 07748 520225
Meet The Tiztik Mobile Disco DJs
General Services Offered by Tiztik Mobile Disco
Event Types
Adult Birthdays
Anniversaries / Reunions
Charity Fundraisers
Children's Parties
Corporate Events
Christmas Parties
Engagements
Funeral Wakes
New Year's Eve
Pubs & Bars
School Discos
Sports/Social Events
Weddings

Venue Types
Community Halls
Conference Venues
Historic Buildings
Hotels
Leisure Venues
Marquees
Outdoor Events
Private Homes
Pubs & Bars
Schools
Sports & Social Clubs
Theatres / Arenas

Age Groups
Tots 0-6 years
Children 7-12
Teens 13-16
Young Adults 17-21
Adults over 21
Areas Covered by Tiztik Mobile Disco
As you can see, Tiztik Mobile Disco accepts enquiries from quite a wide area around their base in Salisbury.
If your event is just outside their area, it might be worth making an enquiry anyway as they may be willing to make an exception.
Get FREE Quotes Now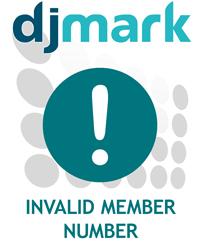 Customer Reviews & Feedback
Overall average scores for each attribute provided by verified clients of Tiztik Mobile Disco over the past 5 years
Why 5 years?
| | | | |
| --- | --- | --- | --- |
| | Audio Quality | 4.8 out of 5 | |
| | Lighting Quality | 4.8 out of 5 | |
| | Presentation of Equipment and DJ | 4.8 out of 5 | |
| | Music Choices | 4.7 out of 5 | |
| | Handling of Requests | 4.8 out of 5 | |
| | Microphone Use / Audience Interaction | 4.5 out of 5 | |
| | Would Recommend to Others for Similar Events | 92% | |
| | Value for Money | | |
Latest feedback comment for Tiztik Mobile Disco


"Tim was fantastic from start to finish. He responded to me quickly and answered all my questions and made suggestions that massively helped with arranging our timings for our reception. Would definitely recommend for any occasion!"
Read detailed feedback for Tiztik Mobile Disco
Venues Played
Would you like your suppliers to be familiar with your venue? Here's a list of places that Tiztik Mobile Disco has played at recently:
Like what you see?
Get FREE quotes from Tiztik Mobile Disco and other suppliers in your area! Just supply a few basic details...