Photo Booth Hire by
TRAX Disco Roadshow
Why not hire a photo booth to add a fun element to your wedding, party or event?
From traditional enclosed booths through to up-to-the-minute selfie mirrors, our photobooth have a wide range of styles to suit any size event
Complete with fun props, guests love competing to take the funniest photo, and copies make a great addition to any album to help you remember the party well into the future
On this page we take a look at the photo booth options provided by TRAX Disco Roadshow
Learn more about TRAX Disco Roadshow
Introducing TRAX Disco Roadshow
Why not call for a chat? 01332 608502 07970 023586
Booth Options
The following photo booth types are available from TRAX Disco Roadshow: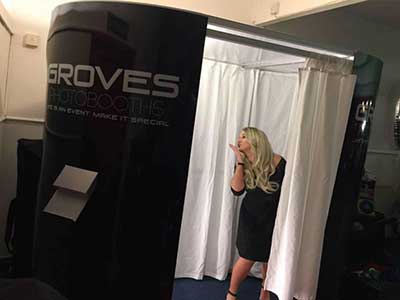 Enclosed Photo Booths
Just like the traditional Photo-Me booths once popular in railway stations and airports, an enclosed booth offers a degree of privacy and separation from whatever else is going on around you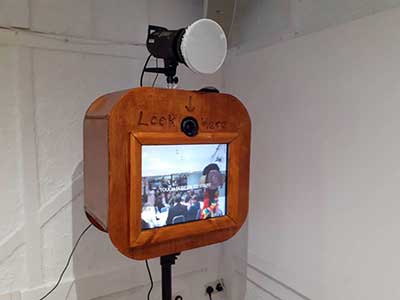 Open Photobooths
Requiring much less space, an open booth - as it's name suggests - is not enclosed, so guests can simply walk up and operate it and there is no separation from the environment in which it is situated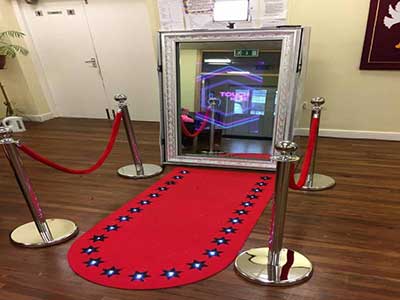 "Magic Mirror" Selfie Stations
Often resembling a huge full-height mirror, guests simply walk up and position themselves before the photo is taken - again, there is limited separation from the surrounding environment
Like what you see?
Get FREE photobooth quotes from TRAX Disco Roadshow and other providers in your area! Just supply a few basic details...