Flex Discotheques
Wedding Receptions, Parties & Corporate Events
Good afternoon, I'm Keith from Flex Discotheques. Welcome to our profile page.
Please read on to find out how we can help you have an unforgettable party...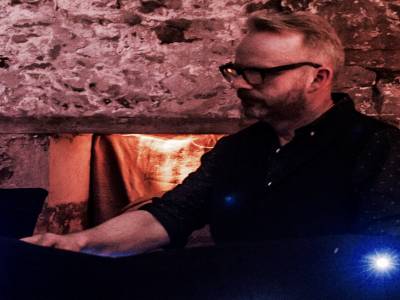 Introducing Flex Discotheques
4.6 out of 5 rating from 14 reviews
Whether your celebration is large or small Flex Discotheques will always provide high quality entertainment. My name is Keith and I have over 25 years of DJ experience both on mobile discos and clubs all across Scotland. I believe I have an unrivalled reputation for reliability and quality of service, which is a result of a professional approach and high standards. I understand just how important the success of your event is to you and your guests, that's why I view every booking as unique and will work closely with you to help ensure your evening matches your expectations.

I believe that every client deserves the personal one to one attention in order for them to be able to sit back, relax and enjoy their event.
Flex Discotheques is a Solo Operator with non-performing staff
This means that Keith Ramsay will be your DJ
Meet The Flex Discotheques DJs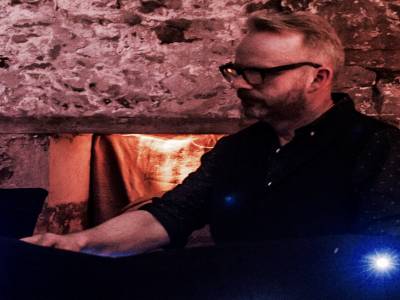 Keith Ramsay
Highly experienced & professional DJ with excelent musical knowledge.
More Info...
General Services Offered by Flex Discotheques
Event Types
Adult Birthdays
Anniversaries / Reunions
Charity Fundraisers
Children's Parties
Corporate Events
Christmas Parties
Engagements
Funeral Wakes
New Year's Eve
Pubs & Bars
School Discos
Sports/Social Events
Weddings

Venue Types
Community Halls
Conference Venues
Historic Buildings
Hotels
Leisure Venues
Marquees
Outdoor Events
Private Homes
Pubs & Bars
Schools
Sports & Social Clubs
Theatres / Arenas

Age Groups
Tots 0-6 years
Children 7-12
Teens 13-16
Young Adults 17-21
Adults over 21
Areas Covered by Flex Discotheques
As you can see, Flex Discotheques accepts enquiries from quite a wide area around their base in Dundee.
If your event is just outside their area, it might be worth making an enquiry anyway as they may be willing to make an exception.
Get FREE Quotes Now
Customer Reviews & Feedback
Overall average scores for each attribute provided by verified clients of Flex Discotheques over the past 5 years
Why 5 years?
| | | | |
| --- | --- | --- | --- |
| | Audio Quality | 4.5 out of 5 | |
| | Lighting Quality | 4.5 out of 5 | |
| | Presentation of Equipment and DJ | 5 out of 5 | |
| | Music Choices | 4 out of 5 | |
| | Handling of Requests | 4 out of 5 | |
| | Microphone Use / Audience Interaction | 4.5 out of 5 | |
| | Would Recommend to Others for Similar Events | 100% | |
| | Value for Money | | |
Latest feedback comment for Flex Discotheques


"Keith was friendly and professional discussion what options we would like before the event and did a great job getting everyone up and dancing on the night. Highly recommended!"
Read detailed feedback for Flex Discotheques
Venues Played
Would you like your suppliers to be familiar with your venue? Here's a list of places that Flex Discotheques has played at recently:
Like what you see?
Get FREE quotes from Flex Discotheques and other suppliers in your area! Just supply a few basic details...