Giant Light-Up Letter Hire by
Sound Division
It all started with LOVE letters at wedding receptions and engagement parties, but now you can specify any combination of letters and numbers
Imagine having your name in lights, a giant 30, 40 or 50 for a special birthday, or the name of your company or organisation at a corporate event?
Giant light-up letters are available in a variety of sizes, colours and styles to suit the décor at any type of event
On this page we take a look at the giant light-up letter options provided by Sound Division
Learn more about Sound Division
Introducing Sound Division
Why not call for a chat? 01903 208137 07798 871760
Characters Available
The following letters are available from Sound Division (others may be available from local suppliers)
Supplier Images
Here's some images of actual letters provided by Sound Division: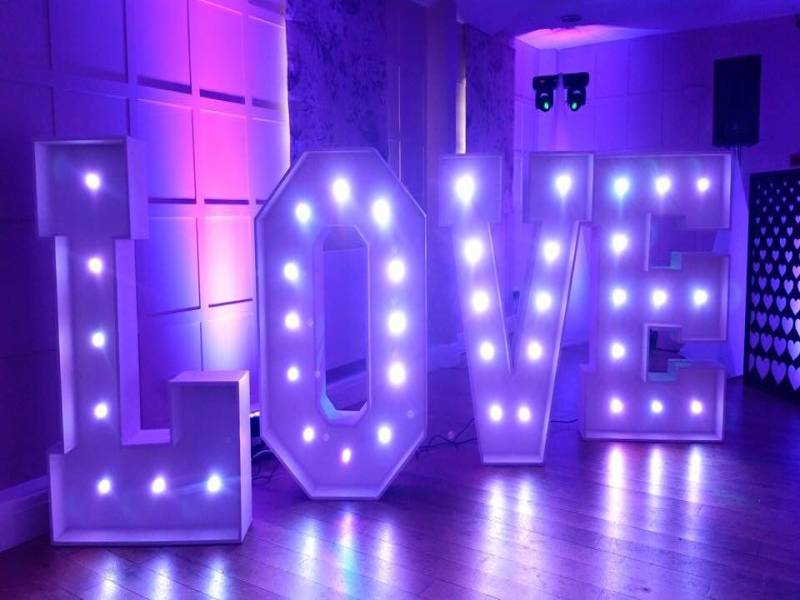 Like what you see?
Get FREE giant letter quotes from Sound Division and other providers in your area! Just supply a few basic details...