Circus skills teachers in Edinburgh
The best local Circus skill specialists suppliers near you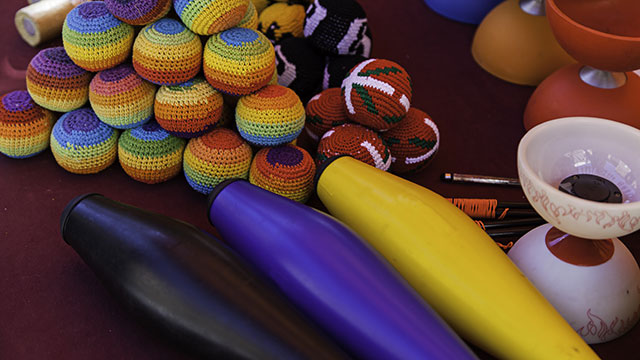 Something new for everyone to try!
A range of fun challenges for all ages to try - probably not fire-breathing as that takes LOTS of practice - but many circus skills can be taught in a short session, making this an ideal activity as a sideshow at a wedding or outdoor event.

Learn to juggle, spin plates, roll, flick and throw a spinning diablo, practice rhythmic ribbon, stilt walk, unicycle, clowning / mime, baton twirling, perhaps even knife throwing(!)... and lots more challenges besides.
We have suppliers available across the country at all budget levels, from cheap-and-cheerful through to highly attentive, experienced operators for important events