Icon Entertainments
"Outstanding DJ Best Quality Bespoke Service "
I am an accomplished wedding DJ and party DJ with over 20 years' DJing experience, as well as a wealth of customer service experience in the public sector.

As well as mobile DJ work I have worked as a resident DJ in several nightclubs and bars. I have hosted local events and supported numerous charities in the area.

I am a company director and radio presenter. I regularly receive positive feedback any many bookings and enquiries come from guests at celebrations and recommendations from happy customers. I have a reputation for quality, reliability and service with a smile. I am based in Cramlington.
---
Trade Associations / Memberships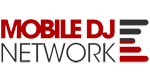 ---
Age Groups Covered

Under 7



7 - 11



12 - 15



16 - 21



Adult
& Mixed

---
Get FREE Quotes Now
---
Reasons Booked by Other Clients
See Reviews for post-event feedback comments
Local to me and good feedback/reviews
---
Social Media Feeds
Information posted below is from the registered Facebook and/or Twitter accounts managed by Icon Entertainments
---
Get FREE Quotes Now
Customer Feedback Comments for Icon Entertainments
The needadisco.com verified feedback process means that we only accept reviews from clients who found their DJ via the site and confirmed this with us prior to the event.
We do not accept feedback from any other source.
Reviews older than 3 years are not shown.
We do not have any reviews for this member yet. Check back soon!
These reviews are the subjective opinions of needadisco.com users and not those of the site owner
---
---
Get FREE Quotes Now
Coverage area for Icon Entertainments
Based in Cramlington, the approximate area covered by Icon Entertainments is shown below in GREEN...
---
Get FREE Quotes Now
DJs at Icon Entertainments
Icon Entertainments is a Solo Operator, meaning they have one DJ only.
---
| Picture | Name | Tagline | Experience | Music Specialities |
| --- | --- | --- | --- | --- |
| | Ian Conway | | Not specified | |
---
Get FREE Quotes Now
Contact Icon Entertainments
Ian Conway at Icon Entertainments can be contacted on mobile 07512 451637 (no landline provided).

Request FREE Quotes Now!


---
Direct Message
Email Icon Entertainments using the form below. This is a private message which will go directly to the company. If you would like disco quotes from more of our available DJs covering your venue, Click Here
Unsolicited marketing messages are not welcome via this form and will be filtered.
This page was last updated: 23/06/2017 21:39:54