Cadence Entertainment Limited
"The Wedding Specialists"
The services offered are tailored to each client or event requirement. Right from the initial contact to the day of the event an event manager will handle everything for you. Our service is all about people and to this end we meet with every client to discuss the event and get to know them and their requirements. Working closely we ensure the service provided is absolutely as requested and that the event flows seamlessly.

If you are in the process of planning your perfect wedding day, birthday celebration, school prom or graduation ball then take a look at our wedding and parties sections to find out more about the various options available. Of course you can just simply give us a ring and have a chat to a member of our team who will be happy to help.
---
Trade Associations / Memberships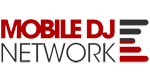 ---
Age Groups Covered

Under 7



7 - 11



12 - 15



16 - 21



Adult
& Mixed

---
Get FREE Quotes Now
---
Reasons Booked by Other Clients
See Reviews for post-event feedback comments
They are the preferred DJ service for our venue
Good range of options
---
Social Media Feeds
Information posted below is from the registered Facebook and/or Twitter accounts managed by Cadence Entertainment Limited
---
Get FREE Quotes Now
Customer Feedback Comments for Cadence Entertainment Limited
The needadisco.com verified feedback process means that we only accept reviews from clients who found their DJ via the site and confirmed this with us prior to the event.
We do not accept feedback from any other source.
Reviews older than 3 years with written feedback are summarised at the bottom of this page.
We do not have any reviews for this member yet. Check back soon!
These reviews are the subjective opinions of needadisco.com users and not those of the site owner
---
---
Older Reviews
We only consider reviews received within the last three years to be "current". These are shown in full above and contribute to the calculation of averages shown on this page. This member does not have any reviews older than 3 years which have written comments associated with them.
---
Get FREE Quotes Now
Coverage area for Cadence Entertainment Limited
Based in Bristol, the approximate area covered by Cadence Entertainment Limited is shown below in GREEN...
---
Get FREE Quotes Now
DJs at Cadence Entertainment Limited
Cadence Entertainment Limited is an Agency, meaning they routinely outsource their disco bookings to other DJs who have their own equipment.
---
Picture
Name
Tagline
Experience
Music Specialities
Steve Hill

14 years
Drum & Bass, Indie/Alternative, Hip hop, Soul, 60s, Dubstep
Mark Tew
("DJ Mark Tew")
16 years
Drum & Bass, Hip hop, Soul, 60s, Bhangra/Bollywood, Dubstep
Luke Green
("DJ Luke")
7 years
Drum & Bass, Hip hop, Dubstep, Current chart, Pop, 90s
Shaun B
("DJ Shaun")
Not specified
Reggae, 70s, Current chart, Rock, 80s, Pop
Paul W
("DJ Paul")
Not specified
Drum & Bass, Current chart, Garage, Pop, 90s, Dance/Trance
---
Get FREE Quotes Now
Additional services offered By Cadence Entertainment Limited
Stage Audio
Tribute Bands
Pianists
Stage Lighting
PA Hire
Singers & Vocalists
Karaoke (Standalone)
Magicians
Caricaturists
Venue Dressing
Barn Dance / Ceilidh
Bands and Groups
Event Staff
Comperes
LED Curtains and similar
Star Cloths
Trussing & Gantries
Staging
Flooring
Backdrops (Unlit)
Projection
Laser Shows
Event Photography
Photo Booths
Dry Ice
AV Production Services
Dancefloors
Red Carpets
Casinos
Prop Hire
---
Get FREE Quotes Now
Contact Cadence Entertainment Limited
Steve Hill at Cadence Entertainment Limited can be contacted on landline 01179 119558 mobile 07912 277272

Request FREE Quotes Now!


---
Direct Message
Email Cadence Entertainment Limited using the form below. This is a private message which will go directly to the company. If you would like disco quotes from more of our available DJs covering your venue, Click Here
Unsolicited marketing messages are not welcome via this form and will be filtered.
This page was last updated: 29/03/2017 19:08:54