Soundimages Roadshow
"The Party Entertainment Specialist"
Soundimages Roadshow has been around since the 90s. We have a large range of music from the 60s to the present day.

We cover lots of weddings and birthday parties. Clients have access to a secure area of our website. We offer lots of extras to enhance your event.
---
Trade Associations / Memberships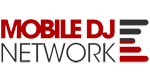 ---
Age Groups Covered

Under 7



7 - 11



12 - 15



16 - 21



Adult
& Mixed

---
Get FREE Quotes Now
---
Reasons Booked by Other Clients
See Reviews for post-event feedback comments
Best value
Most appropriate option for the age group
Cheapest
Local - good VFM
Recommended by the venue
Only response received
---
Social Media Feeds
Information posted below is from the registered Facebook and/or Twitter accounts managed by Soundimages Roadshow
---
Get FREE Quotes Now
Customer Feedback Comments for Soundimages Roadshow
The needadisco.com verified feedback process means that we only accept reviews from clients who found their DJ via the site and confirmed this with us prior to the event.
We do not accept feedback from any other source.
Reviews older than 3 years with written feedback are summarised at the bottom of this page.
These reviews are the subjective opinions of needadisco.com users and not those of the site owner
---
Individual Comments
(Click grey bar to expand)
---
---
Older Reviews
We only consider reviews received within the last three years to be "current". These are shown in full above and contribute to the calculation of averages shown on this page. This member does not have any reviews older than 3 years which have written comments associated with them.
---
Get FREE Quotes Now
Coverage area for Soundimages Roadshow
Based in Calne, the approximate area covered by Soundimages Roadshow is shown below in GREEN...
---
Get FREE Quotes Now
DJs at Soundimages Roadshow
Soundimages Roadshow is a Solo Operator, meaning they have one DJ only.
---
| Picture | Name | Tagline | Experience | Music Specialities |
| --- | --- | --- | --- | --- |
| | Peter Wilson | Nice freindly dj and helpfull | 21 years | Current chart, Rock, Pop, Ska/2-Tone, Disco/Funk, R&B |
---
Get FREE Quotes Now
Photo gallery for Soundimages Roadshow
---
The contents of this section are entirely under the control of Soundimages Roadshow. The images are stored on www.flickr.com. If you have any concerns about what you see here, for example possible copyright infringement or unsuitable content, you should take this up with Soundimages Roadshow using the "contact" tab above, or alert us by emailing admin@needadisco.com. Alternatively you may alert Flickr directly quoting "set number 72157633921870007
.
---
Get FREE Quotes Now
Additional services offered By Soundimages Roadshow
Tents / Gazebo / Yurts
Disco Equipment Package Hire
Laser Shows
PA Hire
Karaoke (Standalone)
Popcorn
Sweets and Candy Bars
Chocolate Fountains
Candy Floss
LED Curtains and similar
Star Cloths
Backdrops (Unlit)
Decorative Lighting
Balloons
Giant Games
Quiz Events
Bouncy Castles & Inflatables
---
Get FREE Quotes Now
Contact Soundimages Roadshow
Peter Wilson at Soundimages Roadshow can be contacted on landline 01249 306090 mobile 07747 078099

Request FREE Quotes Now!


---
Direct Message
Email Soundimages Roadshow using the form below. This is a private message which will go directly to the company. If you would like disco quotes from more of our available DJs covering your venue, Click Here
Unsolicited marketing messages are not welcome via this form and will be filtered.
This page was last updated: 07/07/2017 07:13:02
Soundimages Roadshow
is rated

4.2

out of

5
based on
2
validated user reviews.