The Disco Co
"When Only The Best Is Good Enough"
Here at The Disco Co we have no egos and do not need to have any hard sells.

- we have been working alongside many premier hotels for well over a decade; our preferred supplier status really sets us apart. 95% of our work is based upon personal recommendation

- we do not want you to rely on other peoples' nostalgia of a good night for reference; we invite you to try before you buy. Come to an actual event as our guest, so you can make your own decision from your experience of our performance. We are proud of what we do.

- all DJs employed by The Disco Co are professional - by this we mean every DJ is (or has) relied upon the wages received from entertaining as their only source of income. For us this is a true sign of real talent, as if you are not entertaining you quickly get uncovered!
---
Trade Associations / Memberships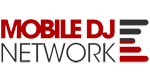 ---
Age Groups Covered

Under 7



7 - 11



12 - 15



16 - 21



Adult
& Mixed

---
Get FREE Quotes Now
---
Reasons Booked by Other Clients
See Reviews for post-event feedback comments
Only one that answered
Good website and videos
Cheapest
First to contact
Best match to the brief
Proximity to venue
A really easy experience
Great service - recommended
Quick and informative process which really helped me choose a DJ. I like that you gave each DJ a rating/mark - this was especially helpful
Excellent service thanks for your help
---
Social Media Feeds
Information posted below is from the registered Facebook and/or Twitter accounts managed by The Disco Co
---
Get FREE Quotes Now
Customer Feedback Comments for The Disco Co
The needadisco.com verified feedback process means that we only accept reviews from clients who found their DJ via the site and confirmed this with us prior to the event.
We do not accept feedback from any other source.
Reviews older than 3 years are not shown.
These reviews are the subjective opinions of needadisco.com users and not those of the site owner
---
Individual Comments
(Click grey bar to expand)
---
---
Get FREE Quotes Now
Coverage area for The Disco Co
Based in Durham, the approximate area covered by The Disco Co is shown below in GREEN...
---
Get FREE Quotes Now
DJs at The Disco Co
The Disco Co is a Multi-Op, meaning they operate multiple disco equipment rigs and employ DJs to man them.
---
| Picture | Name | Tagline | Experience | Music Specialities |
| --- | --- | --- | --- | --- |
| | Geoff Longstaff | No Ego; No Fuss; No Problem.... | 29 years | 60s, 70s, 80s, Pop, 90s, 00s/10s |
---
Get FREE Quotes Now
Additional services offered By The Disco Co
Stage Lighting
Comperes
Decorative Lighting
Quiz Events
Dancefloors
Disco Equipment Package Hire
Event Photography
---
Get FREE Quotes Now
Contact The Disco Co
Geoff Longstaff at The Disco Co can be contacted on landline 0191 386 7474

Request FREE Quotes Now!


---
Direct Message
Email The Disco Co using the form below. This is a private message which will go directly to the company. If you would like disco quotes from more of our available DJs covering your venue, Click Here
Unsolicited marketing messages are not welcome via this form and will be filtered.
This page was last updated: 16/06/2017 21:35:14
The Disco Co
is rated

5.0

out of

5
based on
2
validated user reviews.